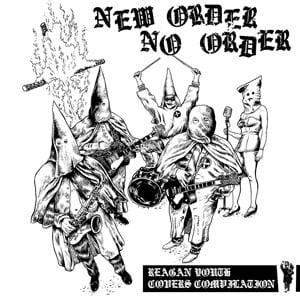 €

4.00
Le premier disque de REAGAN YOUTH repris dans l'ordre original.
SIDE A:
BAN THIS ! (Italia) – New Aryans
FACE UP TO IT! (France) – Chirac Youth
I SHOT CYRUS (Brazil) – (Are You) Happy?
LET'S GROW (Serbia) – I Hate Hate
SIDE B:
DONALD WASHINGTON (France) – Degenerated
TEKKEN (France) – U.S.@
LA PIOVRA (Italia) – (You're A) Gonowhere
International REAGAN YOUTH covers compilation...
The first EP (on RRR Records), in original order.